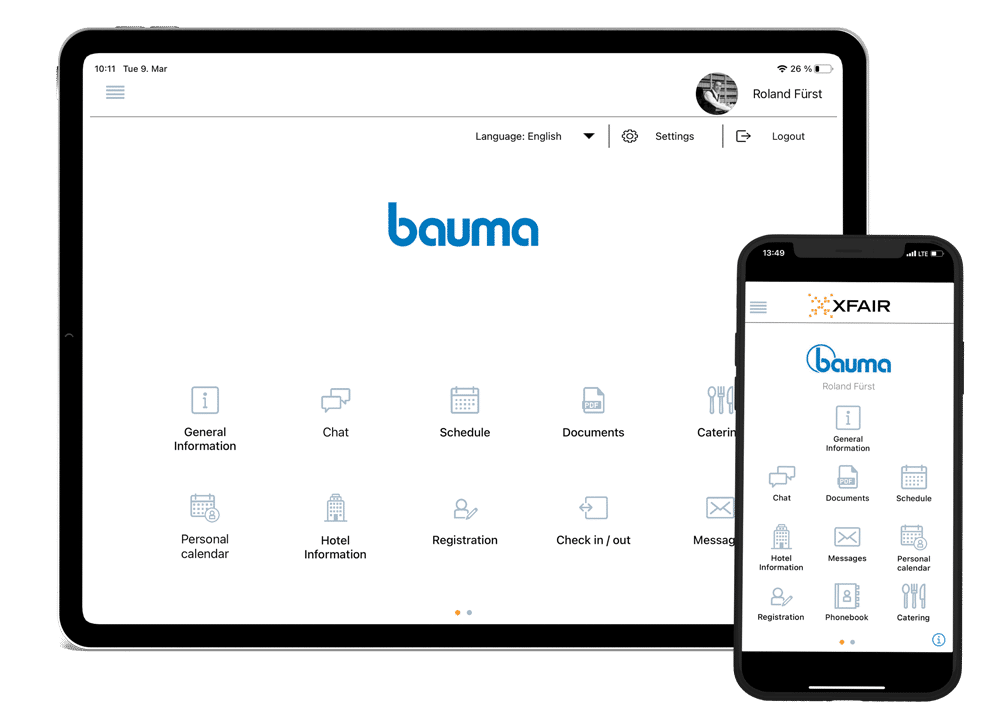 EMS-APP: The ALL-IN-ONE APP
With the mobile event APP you ensure a contemporary event and inspire your participants with novel possibilities. XFAIR's "EMS-APP" replaces your printed programs and contains all information around your event. From initial registration to on-site lead capture … everything on one platform. The whole thing adapted to your corporate design; colors, images and content can be defined individually. And the "EMS-APP" makes your event even more interactive. With push notification and chat functionality, your participants are always up-to-date, involved and connected before, during and after the event.
EMS.lead: LEAD CAPTURE MADE EASY
Capture leads easily and quickly in any situation. The "EMS.lead" APP enables you to capture and process trade fair leads and to qualify them according to criteria defined by you. Using the implemented OCR recognition, business cards can be scanned and the data processed directly afterwards. In addition to capturing the contact data of the lead, the "EMS.lead" APP can also be used to document and assign topics of conversation in the form of check/selection boxes, free text fields or image documentation for sketches/plans. Configuring different trade show sheets for different trade shows or product groups is also provided as standard functionality. Send the interested party relevant information material about your company and products as a PDF or download link by e-mail directly from the APP after the meeting. With the help of the extensive reporting area, you can conveniently evaluate the captured leads afterwards. All data is made available to you via a CSV export. Even more convenient and faster: a direct interface connection, i.e. all lead data and call reports can be transferred directly and in real time to your CRM/ERP system.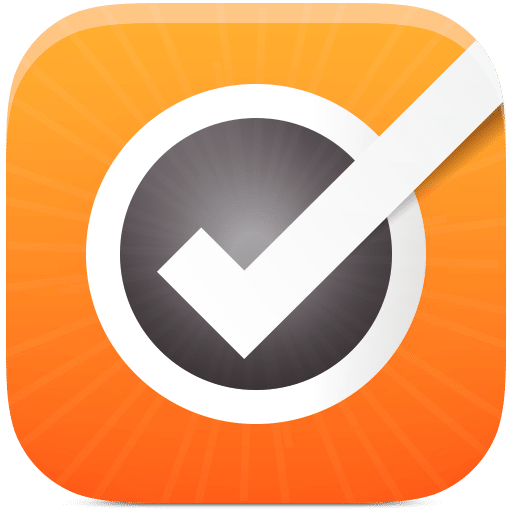 EMS.check-in: CHECK-IN AND CHECK-OUT FROM EVERYWHERE
As with any event, the first impression is made at the check-in to the event. This is also the case at an exhibition stand. Long lines at the counter and a complicated procedure at the morning check-in can quickly cause impatience among your booth crew. With the "EMS.check-in" APP, you can take your on-site participant management to the next level. A hassle-free and fast check-in process not only gets your booth crew off to a speedy start to the event day, but also takes a lot of work off your staff's hands. With the "EMS.check-in" APP, you primarily reduce queues at the check-in counter while maintaining an overview of the stand service staff present. The APP can be used either as an alternative or in possible parallel operation to the classic check-in/-out via badges and scanners. Using the filter function in the admin system, you can display at any time which participants have not yet checked in or check the status of individual persons. The integrated push notification functionality also offers you the possibility to send messages directly to your booth crew.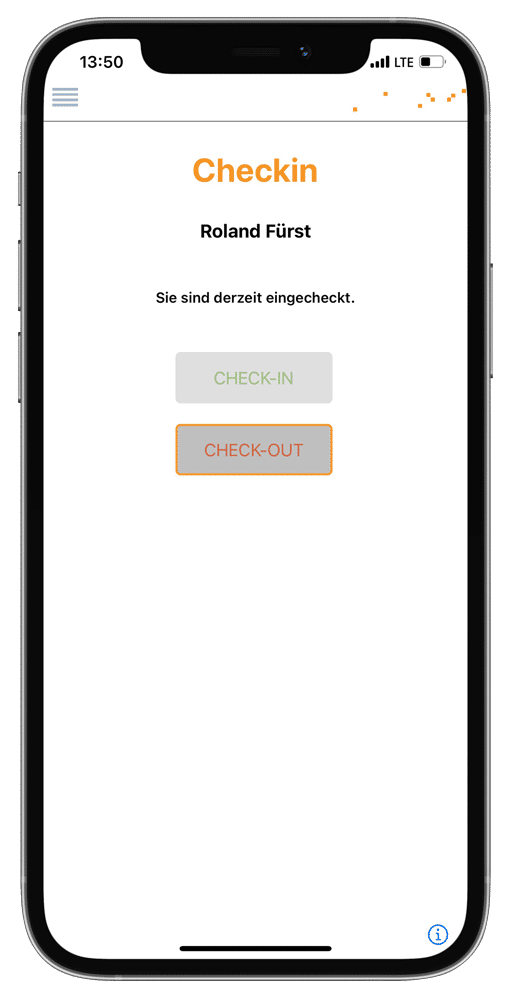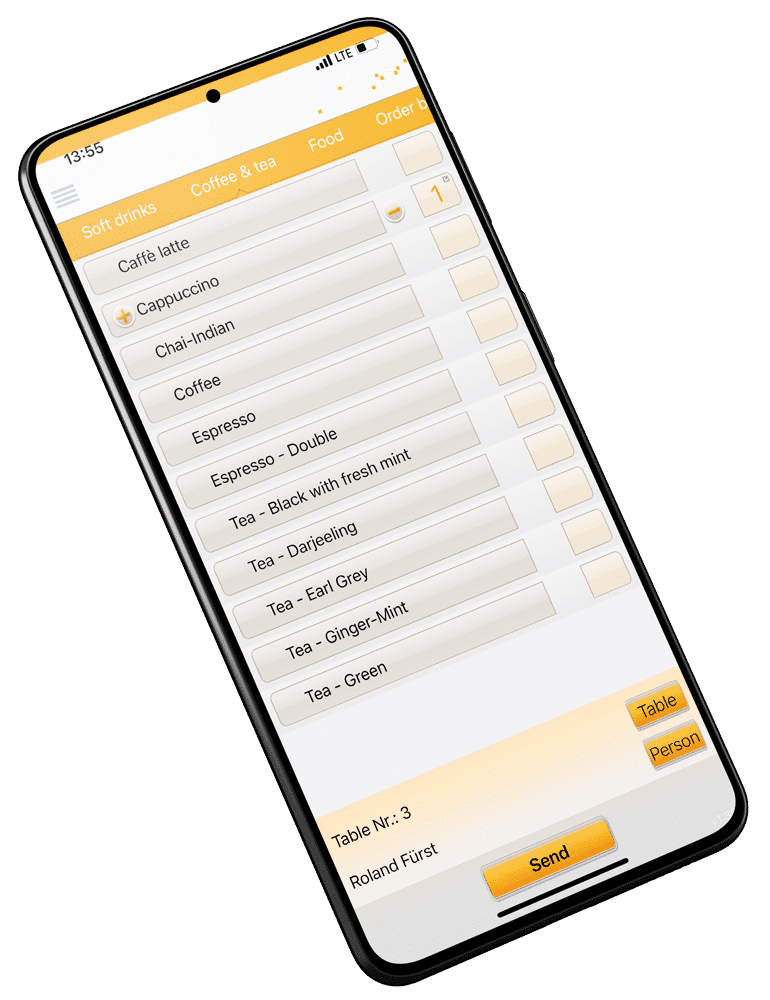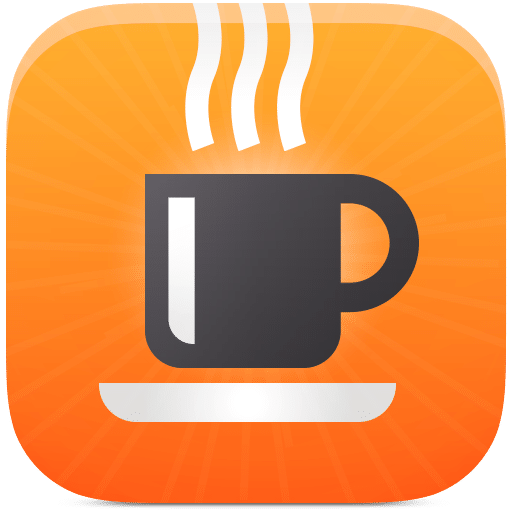 EMS.catering: PROFESSIONAL CATERING
Ordering by smartphone? No problem! With our "EMS.catering" APP, you save time in the menu selection and ordering process. The "EMS.catering"-APP is a user-friendly and compact solution for organizing food and beverages. It offers the possibility to easily and quickly order your food and beverages specifically. You can book your order on your table or place the order for an employee. Via a WLAN connection, your receipt can be printed specifically at the bar/counter or in the kitchen, so that your order can be processed as quickly as possible. Our APP can be individually adapted to your wishes. An efficient, clearly structured and clear management and due to the user-friendly interface, our "EMS.catering" APP offers you simple and versatile solutions.
EMS-APP:
Online registration
General Information,
Agenda
Dates
Meetings
News/Mails
Hotel bookings
Phone book
Check-IN/-OUT
Lead management
Document management
Catering
Chat
Personal calendar
etc.
EMS.lead:
Leader acquisition
Qualification
PDF dispatch
different fair sheets / interview reports
image capture
Evaluation
thank you mail
business card scan
CRM connection
Offline capable
own backend
Customer CI
Intelligent synchronization
etc.
EMS.check-in:
Check-IN/-OUT
Return time
Reasons for absence
individually configurable
Message reception via push notification
Status display
multi-lingual
etc.
EMS.CATERING
Grouping articles
Menu selection
Special requests/extras
dishes of the day
Different catering areas
Booking on table
Booking on person
reporting
etc.