ZEPPELIN/CAT @ bauma2019
With more than 15,000 square meters of indoor and outdoor space at the exhibition center in Munich, ZEPPELIN/CATERPILLAR was one of the largest exhibitors at bauma 2019, the world's largest trade show.
The challenge
How to organize more than 2500 ZEPPELIN and CATERPILLAR employees traveling from all over the world? How can hundreds of thousands of visitors find their way to the right product specialist quickly and easily? How can a multitude of meeting rooms as well as hospitality venues in different catering areas be managed in the best possible way?
What are the digital possibilities for mobile and innovative lead generation? And not to forget the high number of "guided stand tours" already booked in advance of the event that had to be administered. Optimal resource planning was therefore THE core requirement. In addition, technical networking of several thousand square meters in the exhibition hall and demo area in the open-air site was required for the TC system and PC workstations.
The Solution
XFAIR's web-based Event Management System ("EMS") served as the central tool for this purpose. In addition to multi-lingual online registrations, booking of hotel accommodations, printing of employee name badges in connection with check-IN/-OUT and access control systems, "EMS" served as the central information and communication tool at the various reception desks. The clear management of meeting rooms, lunch bookings and "guided stand tours" was also significantly facilitated by "EMS" as an all-in-one software. The "EMS.Lead" APP, developed in-house by XFAIR, was used for the fully automated capture of visitor data for lead generation. Detailed planning and the laying of several kilometers of glass and network cables were necessary to create a homogeneous and at the same time fail-safe network.
International project management with contacts from different business units to work out the exact requirements
"EMS.registration" for registration of different groups of people (staff, dealers, business travelers, …) in responsive design
"EMS.hotel" for booking of hotel accommodations
Complete hotel contingent management with initial booking, rebooking and creation of rooming lists for the connected hotels
Hotline and back office services for participant correspondence
"EMS.basic" for attendee search, presence/absence status, name tag printing, sending short messages, telephone autodialing, …
"EMS.check-in" for check-IN/-OUT of employees via RFID badges
"EMS.check-in" APP for check-IN/-OUT of employees via smartphone/tablet 
"EMS.access" for access control to secured rooms (e.g. checkroom)
"EMS.schedule" for management of meeting rooms, lunch bookings and "guided stand tours"
"EMS.Lead"-APP for mobile lead capture
"EMS.Reporting" for detailed evaluations of all captured data
Interface development to customer's own CRM/ERP system
All hardware such as telephone system, web/database server, PC clients, telephones, check-IN terminals, badge printers, electronic doorplates, iPads, multifunction printers, general network technology (switches, routers, firewall, …), etc.
Supply and installation of several kilometers of fiber optic and network cables
Multilingual training and briefing of personnel
Service personnel in the hospitality area
Stand-by service during the entire exhibition period
Dismantling and dismantling
"Guided-Stand Tours" (Pax)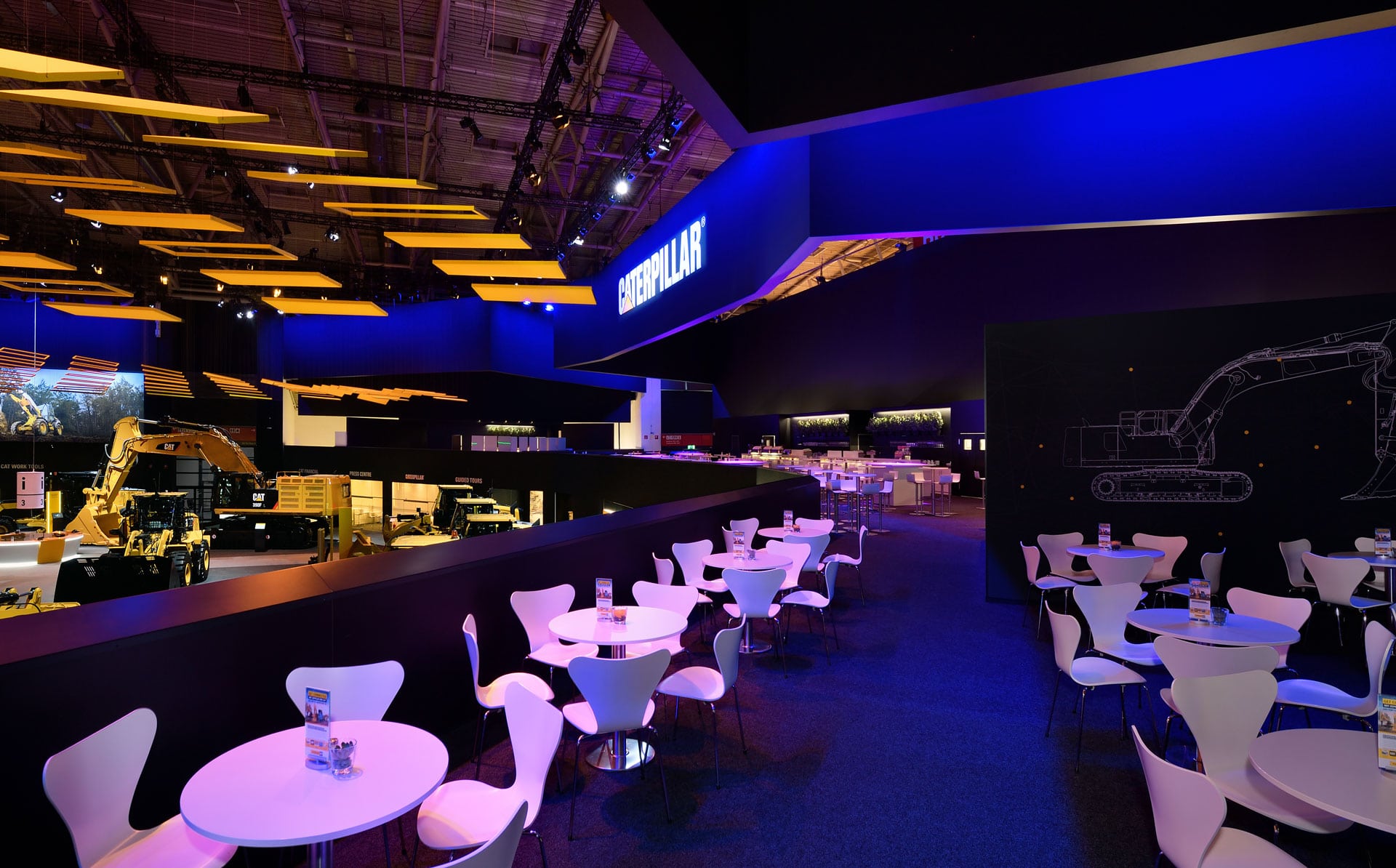 The result
Thanks to the solutions implemented by XFAIR, all information regarding booth organization and participant management was available very quickly and easily at all times. This made it possible to significantly optimize the "visitor experience" of the trade fair visitors. Long waiting times were avoided and customers could be referred directly to the respective booth service staff, which led to a new benchmark of recorded new contacts. In the hospitality sector, too, the use of XFAIR solutions set new standards in the interaction between event management and IT. This was particularly evident in the smooth running of the various catering areas, the large number of "Guided Stand Tours" that were carried out, and also in the optimal allocation of meeting rooms at a wide variety of locations. Without a doubt, this was a very demanding and challenging project that was more than successful, not least thanks to the tireless efforts of the XFAIR project team.