XFAIR offers you the full range of IT and media equipment
At XFAIR, we are not only familiar with software solutions for event organization. Because successful trade fair stand management also requires the necessary hardware. For this reason, we rent out state-of-the-art presentation and communication technologies so that you as a company can carry out your trade fair or other event in a highly professional manner. We provide you with all related services from a single source, first-class service included.
Office equipment
PCs and Laptops
iPads, iMacs, MacBooks
Printers, copiers, fax machines
Telephone systems, pagers, cell phones
Servers and network equipment
Kiosk terminals
Audio
Passenger guidance systems
Music and speech reinforcement
Microphones
Interpreter booths
Video
Plasma and LED screens
Projectors/projection screens
Video walls
Holo-Pro
Would you like to equip your trade fair stands optimally and make sure that the trade fair stand messages reach the visitors in an appropriate way? Then get in touch with us. We will be happy to plan the optimal trade fair stand equipment together with you.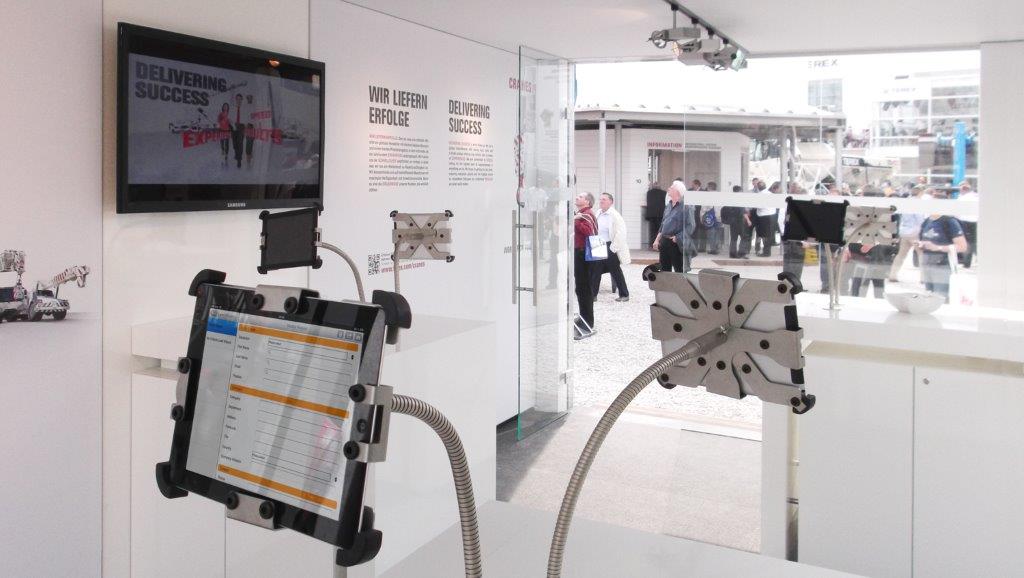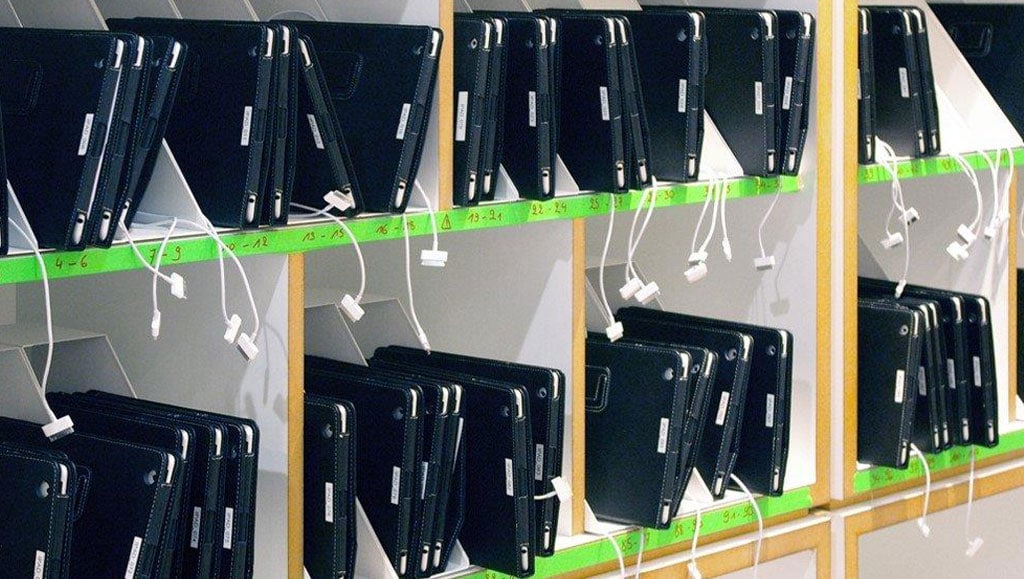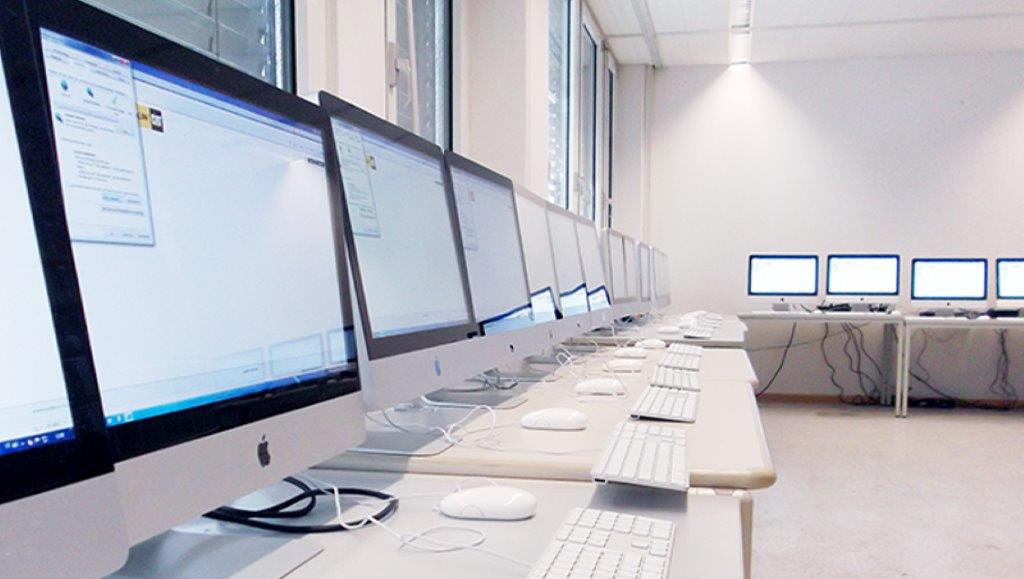 BOOTH MANAGEMENT SYSTEMS
The success of a trade show or event depends to a large extent on the quality of visitor contacts on site. For this reason, trade show participants should be able to find the right contact person at the booth quickly and easily. The optimal framework for this is provided by efficient stand management systems for the coordination of trade show staff.
LEAD MANAGEMENT
At trade shows, congresses and other events, the generation of leads – i.e. successful contacts with people in the target group (e.g. potential customers) – is considered a key success factor. Accordingly, it is important to record and measure leads. The basic prerequisite for this is optimally functioning lead management, to which visitor registration is connected and which evaluates every qualitative contact.
SHOP SYSTEMS
When trade show visitors want to find out about a participating company, accompanying advertising and information materials play a major role in addition to on-site discussions. With the right store system, sales management of merchandise and promotional gifts is very simple.
CATERING SYSTEMS
To ensure that visitors to a trade show booth feel comfortable, adequate supplies of food and beverages must be provided. It is important to keep an eye on the selection, quantity, availability and logistics. Functioning catering systems thus also make their contribution to the success of a trade show or other event.
EVENT STAFF
Human interaction is what makes a trade show or event a real success. In addition to the technical project managers who explain products and services at the booth, for example, the event staff is also crucial. From the information desk to catering and promotion, a large number of helpers are deployed who should have a whole range of skills and qualifications.